Wine Tours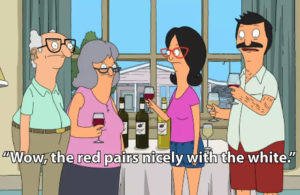 ---
Wine Tasting Tour "Buy-a-Seat" $79 to Elgin/Sonoita
"Buy-a-Seat" Wine Tasting Tour – Catch the "Trolley Limousine" at our Corporate offices, 231 W. Giaconda Way – this location is behind the Safeway Shopping Center at Ina and Oracle Roads (departs at 9:20 am) -OR- Brushfire BBQ, 7080 E. 22nd Street, actually on Kolb Road south of McDonalds. (Departs at 10:15 am). MAKE SURE TO PRE-REGISTER (WE WILL ACCEPT WALK UPS IF WE HAVE A SEAT, BUT NO GUARANTEE). Recommend you are at pick up locations 15 minutes before departure AS WE DO DEPART ON TIME! Sit back, relax, and enjoy the "Luxury Ride" going directly to Dos Cabezas WineWorks in Soniota. This is a Wine Tasting stop and food stop. You can also pre-order (menu and information will be sent to you after you register) and have a quick lunch. They have amazing Pizza plus some other items if Pizza is not your thing. Groups who register 10 or more seats can select their favorite Winery -OR- you may want to create a "PRIVATE GROUP" Tour. Talk to Barbara if you have questions, 520-529-7400. This is a timed Tour. For us to sell this Tour as "Buy-a-Seat" and not charge overtime it is important to stay on schedule. Below Pricing is per person for Trolley Limousine Transportation – bring money for Lunch, Wine Glass/Tastings and buying bottles of Wine to take home. 
Check out our affordable Tours at https://limoport.com. Mercado / Downtown / U of A / 4th Avenue, Renaissance Festival, Wine Tasting, Ostrich Ranch, Mount Lemmon, Salt River Tubing, Tombstone, Apple Annie's and more!!!
Private Wine Tasting Tour – You can rent the Trolley Limousine hourly for $292.50 inclusive any day and time you select from your desired pick-up address. Talk to Barbara if you have questions, 520-529-7400.
Trolley Tucson – division of – Limoport Transportation http://limoport.com
* * * CLICK BELOW FOR SEAT TOURS   * * *
Wine Tasting Tour Sunday September 10th, 2023 in Trolley Limousine $79
                                    Wine Tasting Tour Saturday October 14th, 2023 in Trolley Limousine $79
REGISTRATION FOR OCTOBER TOUR OPENS SEPTEMBER 15TH, 2023.
IF YOU HAVE A GROUP CALL, 520-529-7400, TO PRE-REGISTER.
Disclaimers – Must be 21 years of age with proper identification. Because you are going "Wine Tasting" we do not recommend Alcohol on "Trolley Limousine". Yes, Alcohol on "Trolley Limousine" is allowed if you insist!! Recommend you bring a hat, jacket or sweater, sun screen, and some cash. Tour happens rain or shine. No refunds unless Tour is canceled or there becomes a reason Tour cannot happen or complete as scheduled. All Wine Tasting Tours require 14+ guest registered 5 days before Tour to not create cancellation. The Trolley is a moving vehicle and for this reason everyone needs to stay seated at all times. No smoking or vaping of any kind. Bottle Water will be on Trolley for everyone. You are taking this Tour at your own risk as we have no way to know if anyone has a virus or illness that can be transmitted to you. THE TROLLEY LIMOUSINE IS A MOVING VEHICLE AND FOR THIS REASON EVERYONE NEEDS TO STAY SEATED AT ALL TIMES !